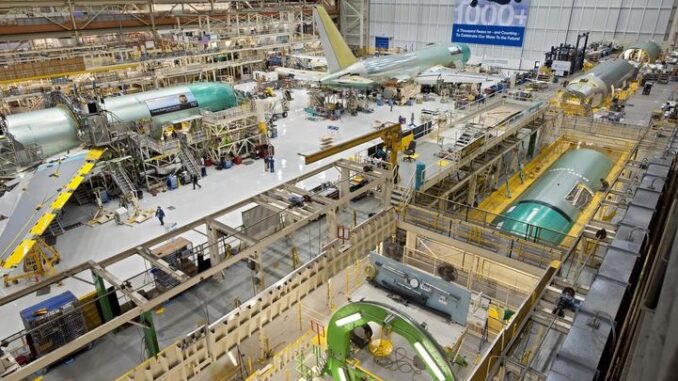 Reprinted from the Everett Washington Herald by Dan Catchpole on March 21, 2017.
The Boeing Company announced more layoffs and a new round of buyouts late last week for workers around Puget Sound.
The company continues to trim its workforce as it cuts costs to make up for market pressures and to make good on promises to boost profits and payouts for shareholders.
At least 170 people received layoff notices Friday — 111 members of the Machinists union and 62 white-collar workers represented by the Society of Professional Engineering Employees in Aerospace (SPEEA). It is not clear how many non-union workers were laid off. …