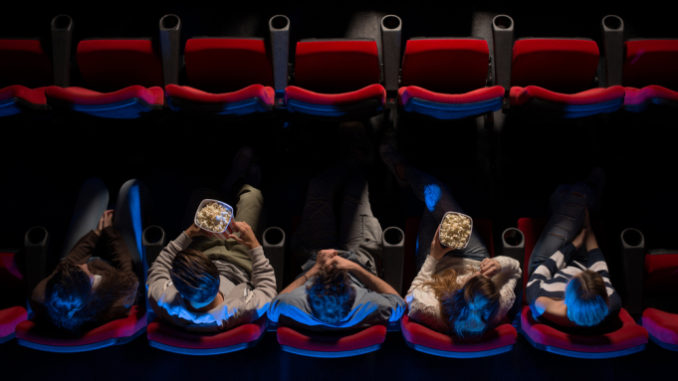 Reprinted from Deadline Hollywood by Anthony D'Alessandro on December 30, 2019.
"With the total 2019 domestic box office expected to ring up close to an estimated $11.4 billion according to Comscore, -4% from last year's banner $11.88B, and the forecast that 2020 will be down further due to fewer franchises on the schedule, various business publications will scream the headline that the theatrical business is in the toilet in the booming streaming age of Netflix, AppleTV+ and Disney+, and HBO Max and Comcast's Peacock on the horizon," writes Anthony D'Alessandro in Deadline Hollywood.
"But, man, is that declaration so wrong.
"What 2019 continued to underscore at the B.O. is the old adage of how product-driven the theatrical business is. In a year when exhibition was fueled on all cylinders to deliver the astronomical, biggest opening off all-time stateside with Disney's Avengers: Endgame ($357.1M) (which bested the previous record set by 2018's Avengers: Infinity War by 39%), there's no way we can say theatrical is dead. Even though Disney is boss, and continues to prove that their branded IP is the bread and butter of the entire theatrical business, no, theatrical isn't in the hospital. Other studios also proved the vibrancy of theatrical with big swings, i.e. the R-rated comic book villain gamble that paid homage to Henry Portrait of a Serial Killer and Taxi Driver–we're talking Warner Brothers/Village Roadshow/Bron's Joker–which unexpectedly became the highest grossing R-rated movie of all-time with a WW take of $1.063B. …