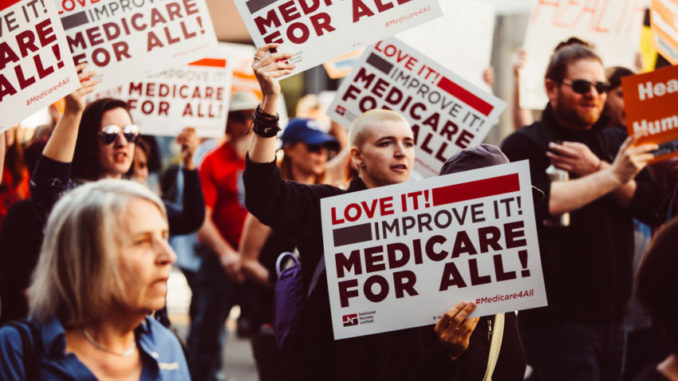 Reprinted from TruthDig by Bill Boyarsky on November 29, 2019.
"Deep under Los Angeles, laborers are busy digging more subway lines to connect a complex and diverse populace, with whom they have sometimes conflicting goals," writes Bill Boyarsky in TruthDig. "While changing the city, union workers like those from Laborers Union Local 300 will also have much to do with rebuilding a health care system that is presently unfair, overpriced and cumbersome.
"Local 300, with more than 8,000 members, is affiliated with the 100,000-member Los Angeles/Orange County Building Trades unions. Together, the unions are a considerable political force in Southern California. Union leaders, believing they have already negotiated better plans with employers, are skeptical about a government plan like Medicare for All that would eliminate their coverage. This attitude, not exclusive to unions, is influencing the health insurance debate and helping shape the Democratic presidential contest.
"I visited Local 300 headquarters, located in a largely Latino working-class section of Los Angeles, recently because my notions of Medicare for All had been challenged by some Local 300 leaders.
"I've long thought that the way to go for the United States was a system in which everyone would have a Medicare card, show it at a hospital, urgent care facility, pharmacy or doctor's office and get care without deductibles, surprise charges, premiums or maddening denials of care. In other words, give everyone the care those over 65 receive from Medicare and millions more through the Affordable Care Act and Medicaid for low-income earners. …