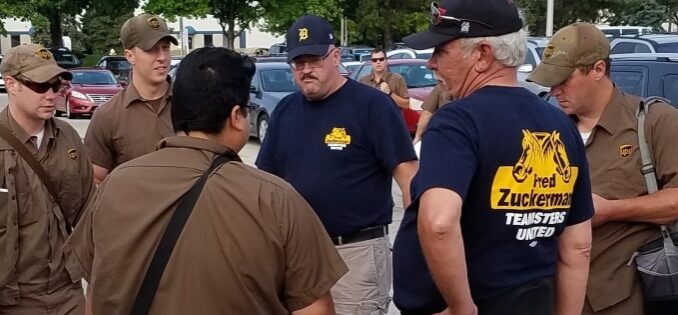 Reprinted from In These Times by Alexandra Bradbury on October 12, 2016.
"At last, November's election deadline is almost here—clinching a dramatic race that featured a nail-biter of a nomination contest, a raucous convention, and an email scandal," writes Alexandra Bradbury in In These Times. "Few undecided voters are left. The candidates have painted starkly different visions for the future of jobs, health care, retirement, and democracy itself. Now the outcome depends on how effectively each side can turn out its votes.
"Trump vs. Clinton? Nope—I'm talking about the battle for the top seats in the Teamsters Union. Ballots hit the mail October 6, and the vote count begins November 14.
"Unusual among U.S. unions, members of the Teamsters are constitutionally guaranteed the right to directly elect their international union officers every five years—thanks to decades of dogged advocacy by the rank-and-file reform network Teamsters for a Democratic Union.
"And this year, a fired-up slate called Teamsters United, supported by TDU, is giving 17-year incumbent James P. Hoffa a run for his money. …