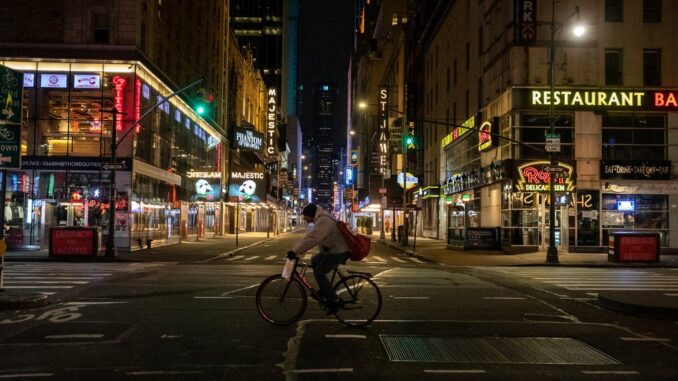 Reprinted from The New York Times by Michael Paulson on March 20, 2020.
Broadway producers have agreed to pay hundreds of actors, musicians, stagehands and others for the first few weeks of the industry shutdown, and to cover their health insurance for at least a month.
The "emergency relief agreement," announced Friday evening, was negotiated by the Broadway League, a trade organization, with 14 labor unions representing a range of workers, from ushers to makeup artists to publicists.
The Broadway shutdown, prompted by the coronavirus pandemic, has cost thousands of people their jobs, and is causing trickle-down damage to many Times Square businesses that depend on theater patrons. The industry, which was idled on March 12, had initially said it hoped to resume performances on April 13, but now expects a reopening is more likely to be in May or June. …
[The IATSE is not mentioned by name.]