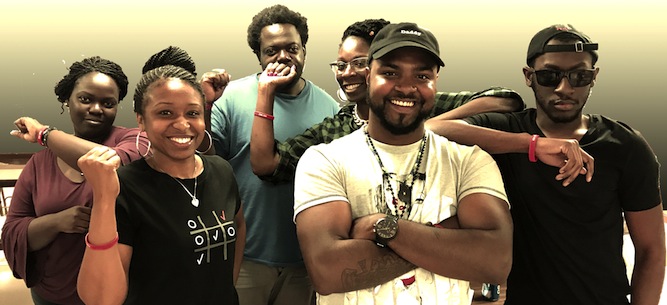 Reprinted from Dissent by Sarah Jaffe on August 30, 2018.
For Jazmin Warthen-Sypher, a seven-year employee at Verizon Wireless in Brooklyn, going on strike in April of 2016 was "liberating."
"I've never seen or experienced so much power, so much union power, in my life," she explained. Part of the first group of Verizon Wireless workers to form a union when they voted in the Communications Workers of America (CWA) in May of 2014, Warthen-Sypher was then part of the massive—and successful—2016 strike that drew national attention, pulled presidential candidates to picket lines, won raises, job creation, and pension stability for the workers, and perhaps most significantly, saw picketing at Wireless retail locations for the first time. The Wireless workers had organized to challenge what they saw as favoritism, arbitrary promotions and discipline, and to get some say over their wages and scheduling.
But their fight didn't stop with the conclusion of the six-and-a-half-week strike nor the ratification of their first union contract. In late April 2016 a decertification petition was filed, which threatened the continued existence of the union. The vote was delayed for nearly two years as an unfair labor practice complaint worked its way through the National Labor Relations Board process, but on August 23 workers voted to keep the union. The result is an important victory for the Brooklyn workers and the union, which has used its success in the borough as a bulwark from which to branch out to organize more wireless workers, even beyond Verizon. It is, as CWA District 1 organizing director Tim Dubnau put it, a ripple from the storm that was 2016, but a ripple that has the potential to spread quite far. …