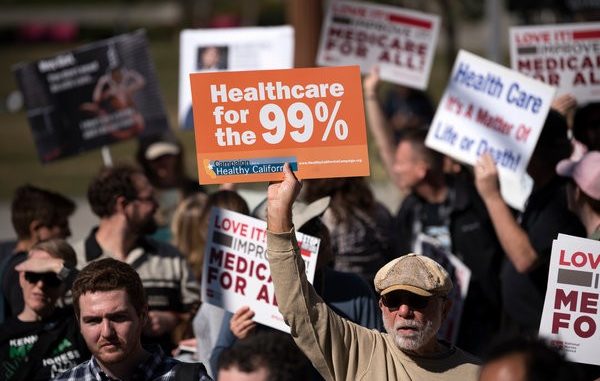 Reprinted from The New York Times by Matt Bruenig on April 29, 2019.
"As the national debate about health care kicks off ahead of the 2020 presidential election, we're going to be hearing a lot about the costs of increasingly popular progressive proposals to provide universal health care, like Bernie Sanders's Medicare for All plan," writes Matt Bruenig in The New York Times.
"One common refrain on the right and the center-left alike: Since the rich can't foot the bill alone, are middle- and working-class supporters of a more socialized health care system really ready to pay as much for it as people do in some of the high-tax nations that have one?
"The problem is, we already do, and we often pay more.
"It's true that by conventional measures, taxes on workers' wages in the United States are comparatively very low and even very progressive, affecting the lowest-earning workers the least and taxing those who can afford it more.
"But these measures obscure an important fact of American life: Unlike workers in many other countries, the vast majority of American employees have private health insurance premiums deducted from their paychecks. …