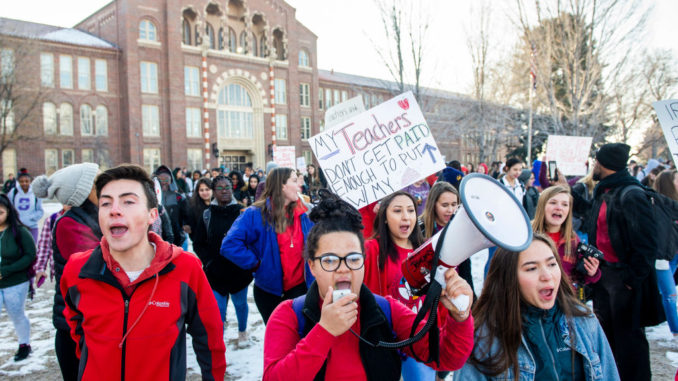 Reprinted from Jacobin by Laura Bucci on March 14, 2019.
"More and more states are enacting anti-labor policies," writes Laura Bucci in Jacobin. "But it's not because the public dislikes labor — it's because conservative donors and rich people do.
"The year is still young, but it's already been a busy one for organized labor. In the education sector alone, Denver, West Virginia, Detroit, Los Angeles, and Oakland teachers have all gone on strike. Walkouts are at their highest level in years.
"Yet workers still face substantial head winds: state governments continue to pass laws that narrow collective bargaining rights, limit the ability to strike, and generally make life harder for workers.
"So, are state legislatures passing restrictive policies because that's what the public wants? Do people dislike organized labor more now than they have in the past? Short answers: no and no. In fact, in the states where low- and middle-income people feel more positively toward organized labor, restrictive policy is even more likely. …