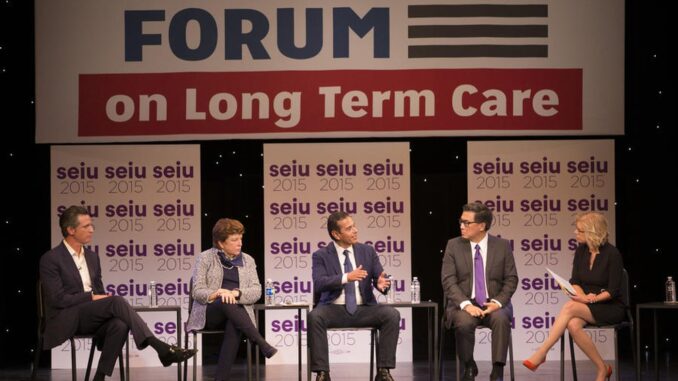 Reprinted from The Los Angeles Times by Seema Mehta on February 9, 2018.
Days before one of California's most powerful labor unions announces its endorsement in the race for governor, the four top Democratic candidates courted members of the group's largest and most influential local chapter in Los Angeles on Thursday night.
The gubernatorial forum, which focused on the state's long-term care needs for its growing senior population, lacked the disputes seen in recent debates between Lt. Gov. Gavin Newsom, former Los Angeles mayor Antonio Villaraigosa, state Treasurer John Chiang and former state schools chief Delaine Eastin.
The four candidates instead promised to fight for higher pay for in-home healthcare workers and stronger union protections for SEIU Local 2015, the largest chapter of the Service Employees International Union's California organization. The state group is expected to announce its endorsement ahead of the California Democratic Party convention later this month.