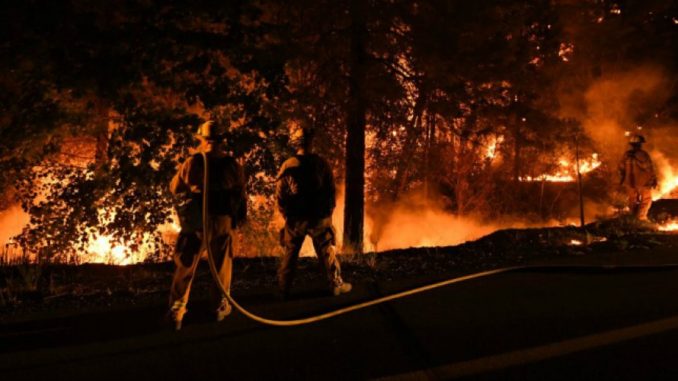 Reprinted from Common Dreams by Jessica Corbett on August 24, 2018.
After Verizon "dramatically" slowed the internet service of firefighters battling the largest wildfire in California's history earlier this summer, the statewide union for firefighters is urging California lawmakers to support a bill that advocates call the "gold standard" of state-level net neutrality legislation.
"Nowhere is effective, timely, and stable communication more critical than in the area of public safety and emergency response. Whether it's real-time medical response information or connecting the vast expanse of a massive wildfire, firefighters need to communicate quickly because every second counts," the California Professional Firefighters (CPF) said in a statement on Thursday.
The statement stressed that firefighters "cannot afford the added danger" of "unnecessary interferences" with "key communication resources," especially while facing the "often unpredictable and uncontrollable" conditions created by the "new normal" of massive fires—which scientists say are exacerbated by the global climate crisis. …