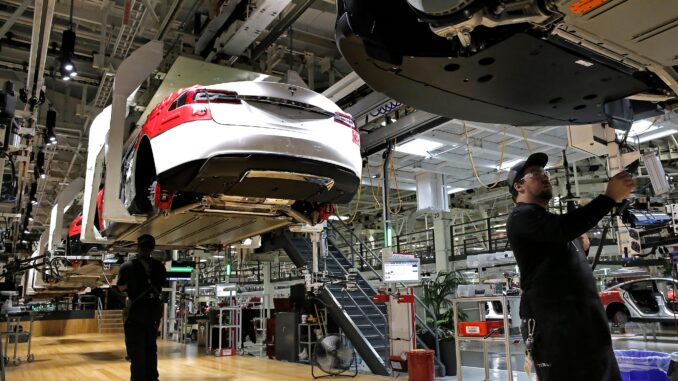 Reprinted from The Los Angeles Times by Michael Hiltzik on September 29, 2017.
"To entrepreneur Elon Musk, building Tesla electric vehicles is about creating 'one of the great companies of the 21st century,' one that is "fair and just … the only kind worth creating,'" writes Michael Hiltzik in The Los Angeles Times.
"To the United Auto Workers, which is trying to unionize Tesla's Fremont factory, building Tesla cars is about doing so at substandard wages and in dangerous conditions, accompanied by efforts to suppress the unionization campaign.
"Then there are California legislators and Goveror Brown, who enacted legislation earlier this month threatening to withhold rebates on electric vehicles unless their manufacturers can be certified "as being fair and responsible in the treatment of their workers. …