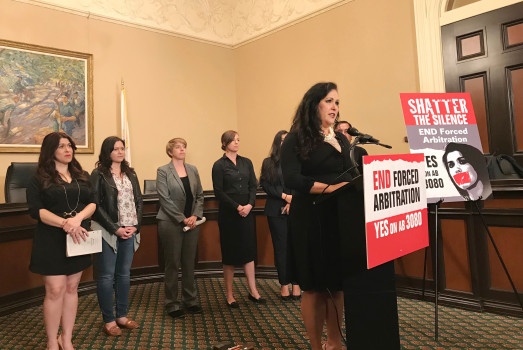 Reprinted from Marketplace by Meghan McCarty Carino on October 14, 2019.
California is giving more workers the right to sue their employers for sexual harassment, discrimination and wage theft.
Governor Gavin Newsom on Thursday signed Assembly Bill 51, which will outlaw the practice of forced arbitration, which requires employees to waive their right to bring their employer to court for certain violations and instead mandates third-party arbitration. The widespread use of those agreements has come under fire as the #MeToo movement has gained steam.
Thirty years ago, requiring an employee to settle disputes in arbitration was incredibly rare, with less than 2% of the private-sector workforce under the agreements in 1992. But more than half of nonunion, private-sector workers have to sign the agreements now in order to get or keep a job, according to Heidi Shierholz, senior economist at the Economic Policy Institute. …