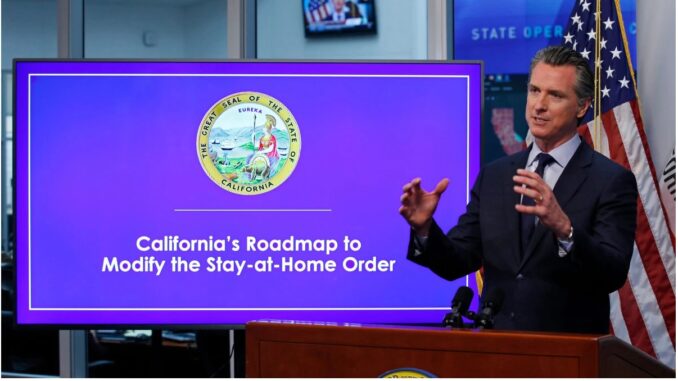 Reprinted from The Hollywood Reporter by Lexy Perez on May 18, 2020.
California Governor Gavin Newsom on Monday declared that 53 of the 58 state counties are eligible to move into phase two of reopening if they so choose.
During his daily coronavirus briefing, the governor noted that the loosening of stay-at-home orders would depend on the number of COVID-19-related deaths in the previous two weeks. Counties will be able to move toward reopening if they can prove that there have been no more than 25 COVID-19 cases per 100,000 residents in the last 14 days. Counties must also be able to show that less than 8 percent of residents tested for the virus over a seven-day period were positive.
Should the "positive rate" be held down, in-person retail, salons and sporting events (without spectators) could begin to resume operation in the first week of June. Newsom also announced that counseling services at houses of worship may be allowed to resume, as well as gatherings of clergy member, but the state is more than "a few weeks away" from whole congregations gathering.
To move into the next phase, a county also must show that hospitalizations for COVID-19 patients did not increase by more than 5 percent over a seven-day period or that it did not have more than a 5 percent increase or no more than 20 hospitalizations on any single day over a seven-day period. …