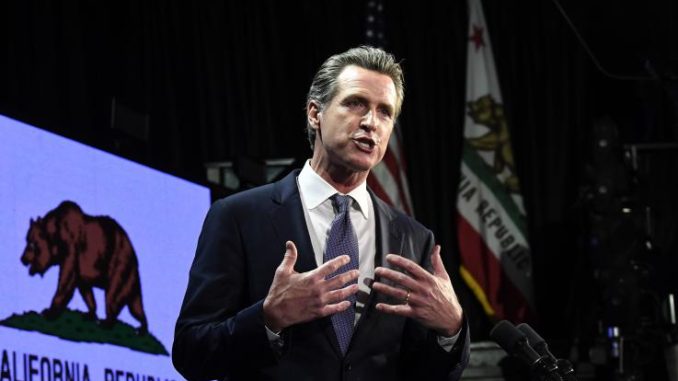 Reprinted from The San Francisco Chronicle by Kathleen Pender on January 18, 2019.
Less than a month on the job, Governor Gavin Newsom is already sparring with the federal government.
Newsom said he will instruct the California Employment Development Department to pay unemployment benefits to federal employees who are working without pay during the partial shutdown, even though the US Department of Labor has told states not to pay them.
Federal workers who get furloughed during government shutdowns are eligible for unemployment benefits, but normally those who continue to work without pay during a shutdown are not.
Last week, Newsom said those working without pay also would be eligible for California unemployment benefits and encouraged both groups of unpaid federal workers to apply. In either case, workers who get back pay from the U.S. government are required to pay back their unemployment benefits. This is not in dispute. …