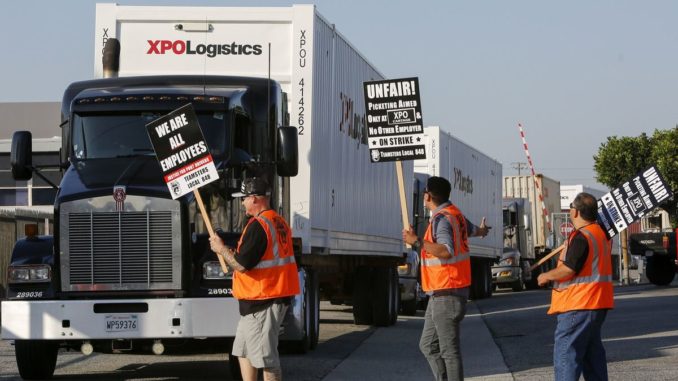 Reprinted from Commercial Carrier Journal Digital by its staff on January 8, 2019.
As part of a law enacted in September in the state, California has posted a list of drayage carriers that the state claims have committed labor law violations against their drivers. Such violations, according to the state's Department of Industrial Relations, include wage theft and misclassifying company drivers as independent contractors.
California will populate the list with carriers who have been ordered by courts to award wage-related settlements to drivers but who have not satisfied the order. Also included will be companies who have an outstanding "tax assessment or tax lien," according to the law's text.
The list is available at this link, and the state has said it will update the list monthly by either removing companies who have settled the wage law violations ordered in court and by adding new companies who've had action taken against them. …