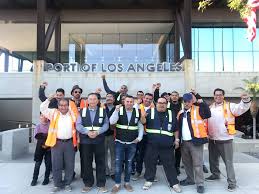 Reprinted from CDL Life Trucking News by Ashley on January 11, 2019.
A group of California port truck drivers were awarded a multi-million dollar settlement as part of an employment misclassification lawsuit.
This week, a group of 24 truck drivers employees by NFI Industries/California Cartage were awarded almost $6 million by the California Labor Commissioner after they were found to have been misclassified as independent contractors rather than employees, according to a report from the Long Beach Post.
The alleged violations took place prior to NFI's acquisition of Cal Cartage.
Notably, the California Labor Commissioner also found that general manager Jim Degraw is to be held jointly liable for the employment misclassification of the truck drivers. …