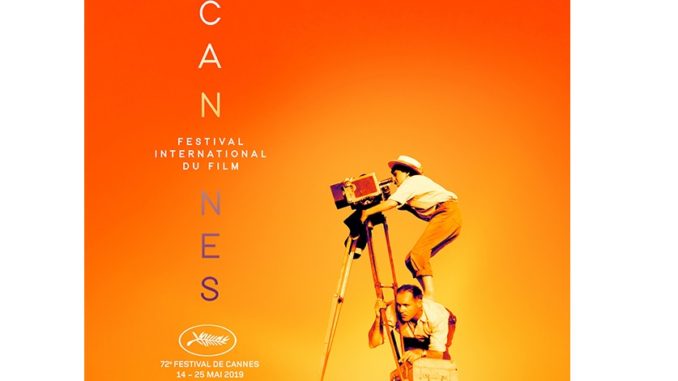 Reprinted from Deadline Hollywood by Nancy Tartaglione and Andreas Wiseman on April 18, 2019.
The grand majority of the Cannes Film Festival lineup for 2019 was unveiled [Thursday] morning in Paris with such expected names as Pedro Almodovar (Pain & Glory), Terrence Malick (A Hidden Life) and Ken Loach (Sorry We Missed You) in the mix — see below the original post for the full list. At the same time, there is still no confirmation of Quentin Tarantino's anticipated Once Upon A Time In Hollywood— yet. Fest chief Thierry Frémaux said it's not quite ready, but he hopes to add it. What he's seen of the period film is "magnificent."
Overall, there were few surprises, but among the refreshing turns here on the Champs-Elysées this morning, there are four female directors in Competition, the most of any recent year. They include Jessica Hausner's Little Joe and Céline Sciamma's Portrait Of A Lady On Fire.
We also learned this morning that Elton John will be on hand for the world premiere of Paramount's Rocketman, which Deadline previously confirmed for a May 16 slot. Alfonso Cuaron will also be on the Riviera to present a restored version of Stanley Kubrick's The Shining — and, according to Frémaux, to "hang out" with his pal Alejandro G Inarritu who is the Cannes jury president this year. …