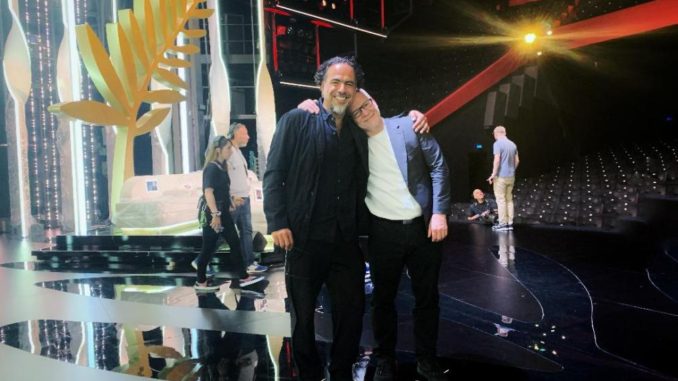 Reprinted from Deadline Hollywood by Mike Fleming Jr on May 14, 2019.
Four-time Oscar winning director Alejandro Gonzalez Inarritu on Tuesday begins his first job in a while, heading the jury at the Cannes Film Festival. He has a few things to get off his chest before he heads into darkened theaters for the next 10 days.
DEADLINE: You are the first Mexican born person to head the main jury of the Cannes film festival. What does that mean to you?
INARRITU: I found out tonight that it's not only that, but that I'm the first Latin American person, which is shocking. The whole zone has been dismissed for 72 years. Ultimately, I feel honored and it's a privilege. The honor is even bigger, because of that reason.
DEADLINE: You brought Amores Perros to Critics Week, and you most recently bought your virtual reality project Carne Y Arena, with Biutiful and Babel in between. What's special about the experience of opening a movie at Cannes? …