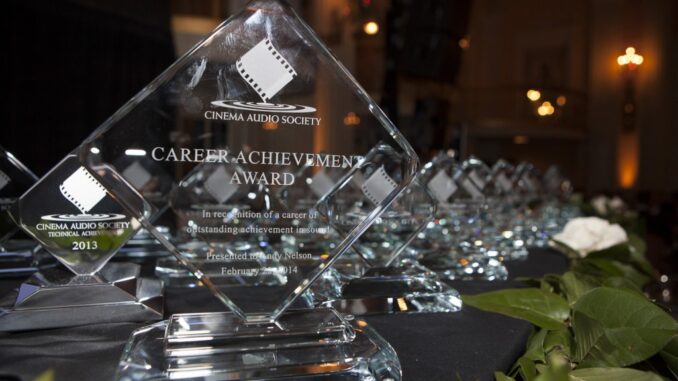 Reprinted from The Hollywood Reporter by Carolyn Giardina on February 19, 2018.
The winner of the Cinema Audio Society Award for sound mixing in a live action motion picture — which will be handed out during 54th annual CAS Awards, Saturday at the Omni Los Angeles Hotel — could hold the next clue to what might happen in sound at the March 5 Oscars.
The CAS Awards, the annual event honoring outstanding sound mixing, has nominated Baby Driver, Dunkirk, Star Wars: The Last Jedi, The Shape of Water and Wonder Woman for its top award. Baby Driver, Dunkirk, The Last Jedi and The Shape of Water are also nominated for the Oscar in sound mixing, along with Blade Runner 2049.
Still, in only five of the last 10 years a team collected this CAS honor on its way to winning an Oscar in sound mixing. (Last year, was one of the year's that they didn't match, with La La Land winning the CAS Award and Hacksaw Ridge collecting the Oscar.)
The Academy Awards has two sound categories, one for mixing and one for sound editing, and this year the same five films are nominated in both categories. Yesterday, the BAFTAs awarded Dunkirk the award for best sound (this event combines sound editing and mixing into one category). On Sunday night, the Motion Picture Sound Editors spread the wealth at its annual ceremony, presenting one sound editing category win to Dunkirkand one to Blade Runner 2049. …