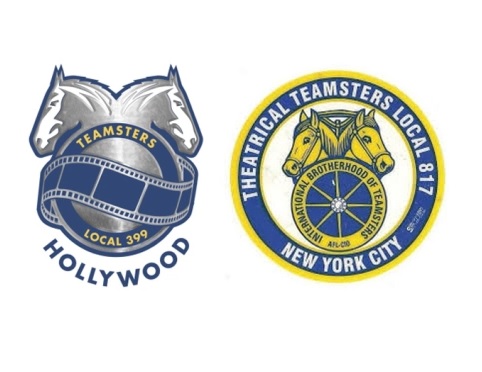 Reprinted from Deadline Hollywood by David Robb on January 10, 2019.
Casting directors and associates in Los Angeles and New York have ratified a new three-year contract that was negotiated on their behalf by Teamsters locals 399 in LA and 817 in New York. The joint agreement with management's AMPTP covers some 400 casting professionals in LA and about 100 in New York.
"These were difficult negotiations, but we got a good contract for our casting directors and associates," said Steve Dayan, secretary-treasurer of Teamsters Local 399. "It was ratified last night. That was the last major contract we had to bargain in 2018." Terms of the new contract haven't been made public, but Dayan said it doesn't contain any rollbacks.
The contract's ratification marks a strike-free conclusion of the industry's three-year cycle of film and TV industry contracts that began with the DGA in 2016, followed by the WGA, SAG-AFTRA, IATSE, and Teamsters Local 399 and the Basic Crafts unions. No film and TV production contracts expire in the coming year, but SAG-AFTRA will soon be sitting down with the ad industry to negotiate a new commercials contract, which expires on March 31. And a week later, the WGA's 42-year-old franchise agreement with the Association of Talent Agents is set to expire. Both of those negotiations could spell trouble for labor peace in the coming year. …