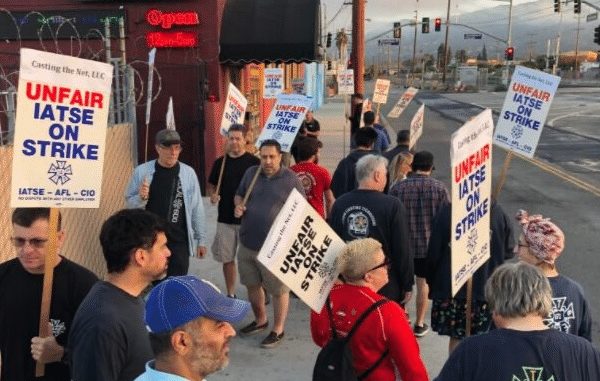 Reprinted from the IATSE site on August 12, 2019. It is unattributed.
In the early hours of Sunday, August 11th, the crew of Casting the Net picketed outside of The Gentleman's Club in Los Angeles, where the production was filming.
The protest follows management's unfair and unlawful decision to fire and replace the entire crew when the workers wanted to unionize. The IATSE filed unfair labor practice charges with the NLRB on Thursday, August 8th.
"To blatantly break the law by gathering your hardworking crew together, announcing that they've been fired for seeking representation by the IATSE, speaks volumes about this production company and its Producers. It's no wonder these workers were looking for some protections," said Michael Miller, Department Director, Motion Picture & Television Production. …