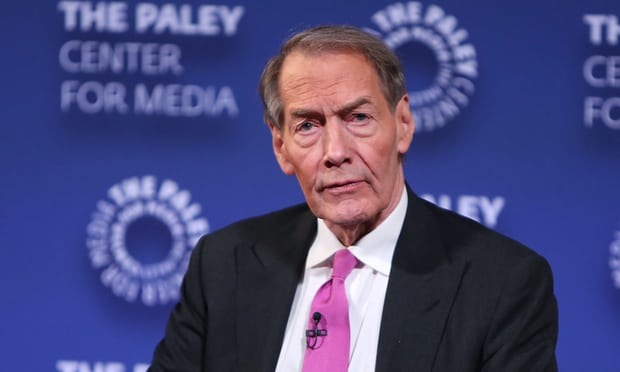 Reprinted from The Los Angeles Times by Stephen Battaglio on November 21, 2017.
Charlie Rose's CBS News career came to an unceremonious end Tuesday when the network fired him over allegations of sexual harassment.
"A short time ago we terminated Charlie Rose's employment with CBS News, effective immediately," CBS News President David Rhodes wrote in a note to staff. "This followed the revelation yesterday of extremely disturbing and intolerable behavior said to have revolved around his PBS program. Despite Charlie's important journalistic contribution to our news division, there is absolutely nothing more important, in this or any organization, than ensuring a safe, professional workplace — a supportive environment where people feel they can do their best work. We need to be such a place."
PBS followed with an announcement that it no longer will distribute "Charlie Rose," the nightly talk show hosted by Rose since 1991.
"In light of yesterday's revelations, PBS has terminated its relationship with Charlie Rose and canceled distribution of his programs," a PBS spokesperson said in a statement. "PBS expects all the producers we work with to provide a workplace where people feel safe and are treated with dignity and respect." …
CBS Suspends Charlie Rose After Sexual Harassment and Groping Allegations
Reprinted from The Manchester Guardian by Edward Helmore on November 20, 2017.
Charlie Rose has been suspended by CBS News after becoming the latest media figure to be accused of sexual harassment when eight women came forward to describe unwanted advances, including lewd phone calls, parading naked, and groping their breasts, buttocks or genital areas.
The accusations, detailed by The Washington Post, were brought by women who were employees or aspired to work for the host at the Charlie Rose show from the late 1990s to 2011.
Rose, 75, whose eponymous show airs on PBS, also serves as a host on CBS This Morning and as a correspondent for 60 Minutes.
PBS said it was halting distribution of the interview program and CBS suspended him in the wake of the news. ..