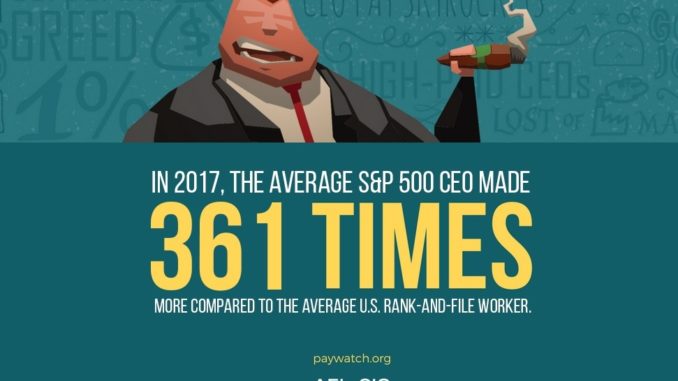 Reprinted from Reuters by its staff on May 22, 2018.
Chief executive officers at major US companies saw a pay hike of more than 6 percent on average in 2017, widening the earnings gap with rank-and-file workers, according to a labor group analysis released on Tuesday.
The CEO of an S&P 500 company, on average, earned $13.94 million in 2017, 361 times more than the average worker, according to AFL-CIO, the largest federation of US labor unions.
"This year's report provides further proof of America's income inequality crisis," said AFL-CIO secretary-treasurer Liz Shuler.
The average production and nonsupervisory worker earned some $38,613 per year, according to the federation's data.  …