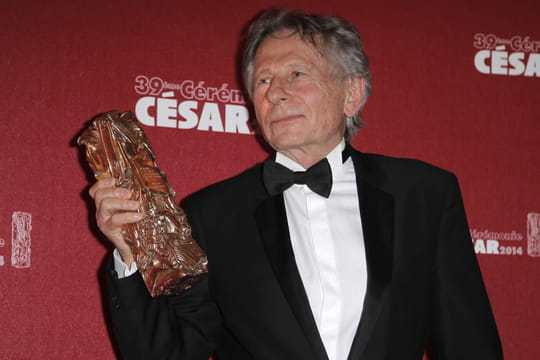 Reprinted from Deadline Hollywood by Nancy Tartaglione on February 28, 2020.
There were bound to be some pin-drop moments during Friday night's César Awards, but for the most part things ran smoothly until Roman Polanski was named Best Director for his Dreyfus Affair drama, An Officer and A Spy, late into the evening. The film had already taken Best Costumes and Best Adapted Screenplay, yet when it was announced that Polanski was named Best Director, walkouts followed.
Most notable was actress Adèle Haenel (herself nominated in the lead category for Portrait of a Lady on Fire) who recently accused another director of sexually abusing her from age 12. Each of the three times that Polanski's Venice Grand Jury Prize winner was awarded a César tonight, there was discomfort in the room.
The entirety of the evening was punctuated with nods at both Polanski and the current state of France's film academy whose board is resigning amid criticism from the voting body.
Comedic actress Florence Foresti, the host of the ceremony, kicked off the show with a pretaped Joker-themed bit which included her objectifying a young male dancer. She went on to say, "There are 12 moments where we're going to have an issue tonight" presumably referencing An Officer and A Spy's 12 nominations. …
Anny Danché, Florent Vassault – La Belle Époque
Laure Gardette – Grâce à Dieu
Dorian Rigal-Ansous – Hors normes
Hervé de Luze – J'accuse
WINNER: Flora Volpelière – Les Misérables …
WINNER: Nicolas Cantin, Thomas Desjonquères, Raphaël Mouterde, Olivier Goinard, Randy Thom – Le chant du loup
Lucian Balibar, Aymeric Devoldère, Cyril Holtz, Niels Barletta – J'accuse
Arnaud Lavaleix, Jérôme Gonthier, Marco Casanova – Les Misérables
Julien Sicart, Valérie Deloof, Daniel Sobrino – Portrait de la jeune fille en feu …
Amid Protests, Roman Polanski Wins Best Director at France's Oscars
Reprinted from The New York Times by Alex Marshall on February 28, 2020.
… On Friday, the French police fired tear gas outside the Paris concert hall hosting the César Film Awards in a clash with people protesting the director, according to local news reports. Protesters also pulled down a safety barrier outside the venue, but the police pushed them back, so they did not make it onto the red carpet.
Other demonstrators waved placards reading, "Shame on an industry that protects rapists."
The United States considers Polanski a fugitive of justice but has been unable to secure his extradition. He has also faced other accusations of sexual assault. In November, Valentine Monnier, a photographer, accused Polanski of raping her in 1975, when she was 18, in a ski chalet in Switzerland. He has denied the accusations. …