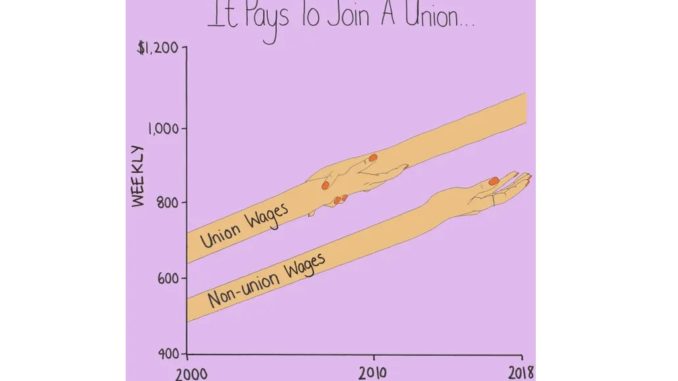 Reprinted from The Guardian UK by Mona Chalabi on November 24, 2019.
Union membership in the US has fallen dramatically over the last generation. In 1980, one in five workers were in a union, but today it's just one in 10. Despite that, data shows being in a union is still very effective in protecting the rights of workers and their earnings.
Data on full-time wage and salary workers comes from the Bureau of Labor Statistics (BLS). The bureau's numbers on weekly earnings show a clear and consistent fact: members of unions earn more than non-members.
The earnings of those represented by unions were almost identical to the earnings of those who are members (for the charts below, I used membership). Women who are members of unions earn $10 more per week than men who aren't members of a union. …