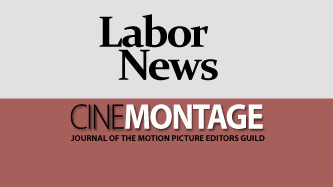 Reprinted from Deadline Hollywood by Nellie Andreeva on September 30, 2020.
One more series in Vancouver, the CW/CBS TV Studios' Charmed, will return to production Thursday after getting the delayed COVID-19 test results for the cast and crew. There are still a number of shows that have been dark for days due to the backlog. Limited lab capacity for the preferred PCR tests agreed on by the unions and the studios is a growing concern and could hamper the industry's efforts to get production up and running during the pandemic.
Cameras will start rolling again on ABC's A Million Little Things and The Mighty Ducks on Thursday, according to Nellie Andreeva of Deadline Hollywood. The ABC ensemble drama and Disney+ sequel to the hit 1990s movie franchise, was among a slew of series from multiple studios, which had to suspend production because of lengthy delays in receiving COVID-19 test results for their casts and crew.
In returning to production, A Million Little Things and The Mighty Ducks rejoin a couple of Vancouver-based series, which have not experienced test results delays and have continued filming, including ABC's The Good Doctor and Netflix's Midnight Mass. …