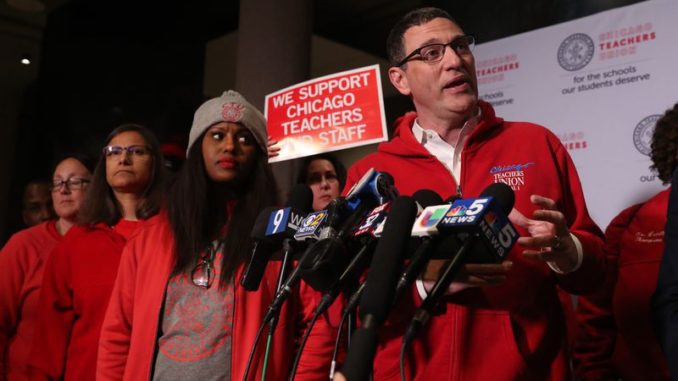 Reprinted from ABC News Chicago by Craig Wall and Liz Nagy on October 29, 2019.
The Chicago Teachers Union House of Delegates met Tuesday evening for a bargaining update, but no contract deal has been reached. Chicago Public Schools canceled classes Wednesday.
Negotiations between CTU and CPS appeared to wrap up for the day shortly before 5 p.m., as a group of teachers with signs were seen leaving Malcolm X College, the neutral site where negotiations have been held.
"The mayor set up an unfair expectation on this meeting," said CTU Vice President Stacey Davis Gates. "We had a meeting where grown-ups got to ask questions. That's what this meeting was about."
"Let's get it right," she added. "You don't go on strike for this many days to come back and say 'I wish I would have…'" …