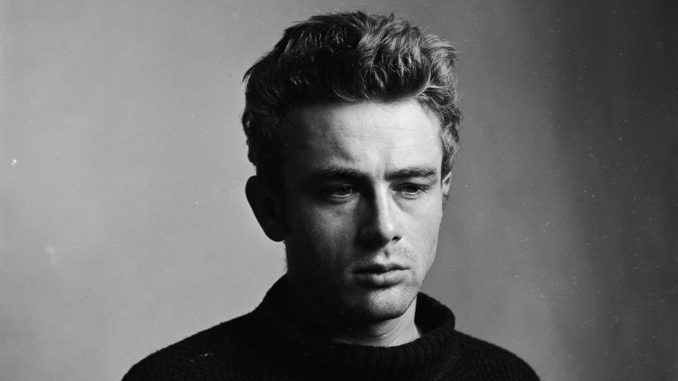 Reprinted from The Hollywood Reporter by Sharareh Drury on November 6, 2019.
James Dean has been cast in a Vietnam War-era action-drama 64 years after his death, creating a social media uproar with those in the industry finding the casting "shameful" and setting "an awful precedent" for the future of film and visual effects.
Magic City Films announced Wednesday that the late Rebel Without a Cause star, who died in a car crash in 1955 at the age of 24, would take the secondary lead role in their upcoming film Finding Jack.
The movie, adapted by Maria Sova from Gareth Crocker's novel, focuses on the abandonment of more than 10,000 military dogs at the end of the Vietnam War. Dean, who died just before the start of the war, would be portraying a character named Rogan.
Despite directors Anton Ernst and Tati Golykh obtaining the rights to use the actor's image from his family, reactions to the casting have been overwhelmingly negative. …
Director of New James Dean Movie Speaks Out Over Backlash to Star's 'Casting'
Reprinted from The Hollywood Reporter by Sharareh Drury on November 7, 2019.
… Director Anton Ernst, who along with co-director Tati Golykh announced Wednesday that their Vietnam War-era drama Finding Jack will cast the late actor to play a prominent character, believes the key to the whole process is "respect."
Finding Jack, the first project from the filmmaker's recently launched Magic City Films company, tells the story of an American soldier, Fletcher, who, after losing his wife, travels to Vietnam and befriends a war dog that saves his life. Dean, who died before the start of the Vietnam War, will play a secondary lead in the film named Rogan.
Social media backlash has followed the announcement. Actor Chris Evans criticized the decision as "shameful" and Zelda Williams, whose late father Robin Williams restricted exploitation of his image for 25 years following his death, expressed her disdain over the choice. "It sets such an awful precedent for the future of performance," she wrote on Twitter.
Ernst spoke with The Hollywood Reporter about the criticisms on social media, saying he was "saddened" and "confused" over the overwhelmingly negative comments. "We don't really understand it. We never intended for this to be a marketing gimmick," he said. …