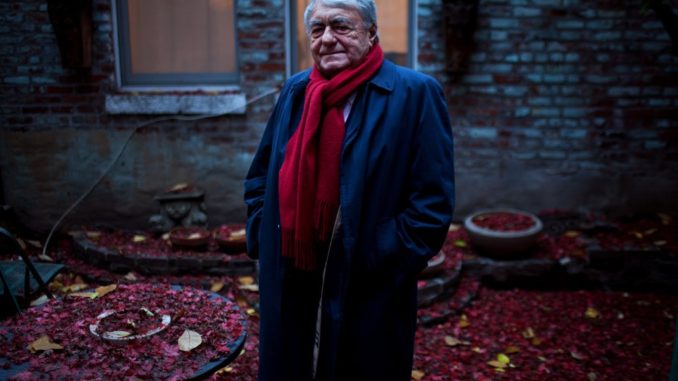 Reprinted from The New York Times by Daniel Lewis on July 5, 2018.
Claude Lanzmann, the journalist and film director whose obsession with the Nazi genocide brought forth Shoah, a groundbreaking film that relived the annihilation of Jews through the memories of witnesses, died on July 5 at the Saint-Antoine Hospital in Paris. He was 92.
His publisher, Gallimard, confirmed his death.
Mr. Lanzmann, the son of assimilated French Jews, took everything at full tilt. At 18, he led a Communist youth Resistance group, risking his life by smuggling small arms under the eyes of the Gestapo in Clermont-Ferrand, in central France. He became a figure of the intellectual Left, a protégé of Jean-Paul Sartre, the lover of Simone de Beauvoir for nine years, and a colleague of them both at the cultural review Les Temps Modernes, where he served as editor in chief for many years.
With Shoah — Hebrew for catastrophe — Lanzmann upstaged everything he had done before. From its release in 1985, the film was internationally recognized as both an important historical record and an original, even beautiful, work of art — a nine-and-a-half-hour movie without a single frame of the by-then familiar footage of the gas chambers or the living skeletons that Allied forces discovered in the Nazi death camps. …