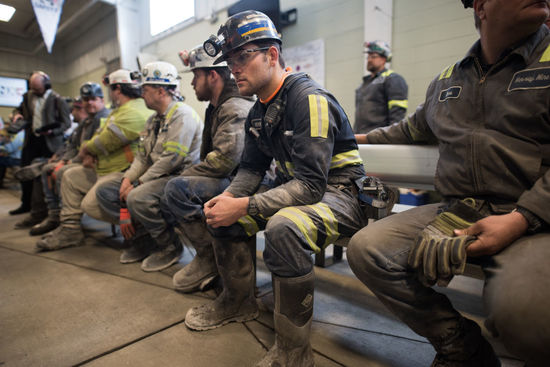 Reprinted from The Daily Kos by Laura Clawson on November 24, 2017.
"No matter what the signs say, Donald Trump does not 'dig coal,'" writes Laura Clawson in The Daily Kos. "Trump may do favors for coal mine owners, but the actual digging is left to the nation's small number of coal miners. Since Trump took office, the number of mining jobs has gone up. But it hasn't doubled, no matter what lies Scott Pruitt tries to spread. Instead, jobs in mining increased from about 50,300 when Trump took office, to 51,900 in October—an increase of about 3 percent.
"But something else has gone up much faster.
"Deaths in US coal mines this year have surged ahead of last year's, and federal safety officials say workers who are new to a mine have been especially vulnerable to fatal accidents.
"Mining deaths at this time last year numbered 7. This year, there have already been 14 deaths. That's a 100 percent increase in deaths for a 3 percent jump in jobs. This may not be the deal coal miners were hoping Trump would deliver. …