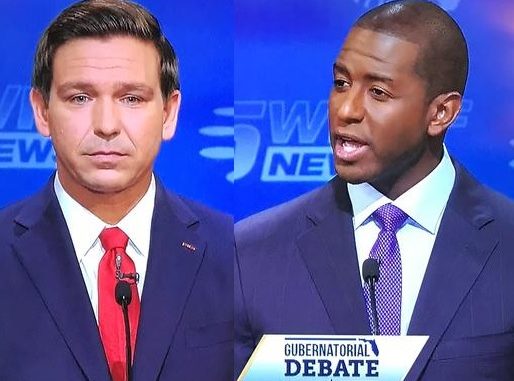 Reprinted from The Daily Kos by Laura Clawson on October 27, 2018.
Natural disasters create major challenges for workers on at least two fronts: people who can't get to work or whose jobs disappear and need support, and the workers who help make recovery happen are too often underpaid and exploited. Saket Soni and Andrea Cristina Mercado, the executive directors of Resilience Force and New Florida Majority, respectively, write in The Orlando Sentinel that, after Hurricane Irma:
The human cost was also profound, as people struggled to rebuild their lives. Unfortunately, the most vulnerable often did so with little help from the government. Only 53 percent of eligible workers received disaster unemployment assistance, a cash benefit for those who lose their jobs because of a disaster. Tens of thousands stood in lines for hours at four South Florida sites in the heat to receive disaster food stamps, assistance to buy groceries and other food items, only to be turned away.
What should voters look to the next governor of Florida to do?
Some may criticize the notion of an expanded social safety net, saying that jobs, not welfare, are the solution. They could support our next governor in capitalizing on the momentum of the current movement for New Deal-style publicly funded jobs, as exemplified by Cory Booker's Federal Job Guarantee Development Act. The next governor should also use existing work-force development or AmeriCorps funds to engage the unemployed and underemployed in high-need areas to mitigate climate change and repair, rebuild and prepare for the inevitable next disaster. …