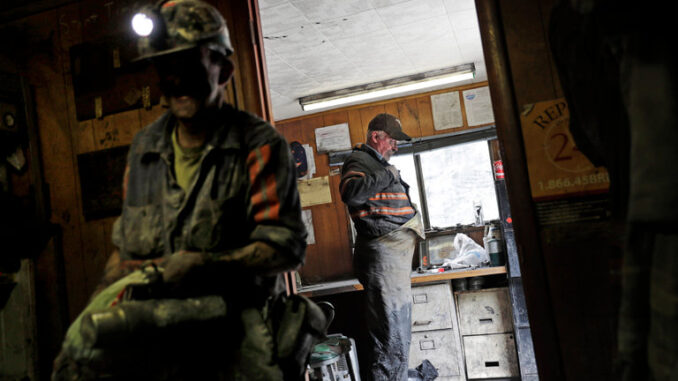 Reprinted from The New York Times by Hiroko Tabuchi on March 29, 2017.
In Decatur, Illinois, far from the coal mines of Appalachia, Caterpillar engineers are working on the future of mining: mammoth haul trucks that drive themselves.
The trucks have no drivers, not even remote operators. Instead, the 850,000-pound vehicles rely on self-driving technology, the latest in an increasingly autonomous line of trucks and drills that are removing some of the human element from digging for coal.
When President Trump moved on Tuesday to dismantle the Obama administration's climate change efforts, he promised it would bring coal-mining jobs back to America. But the jobs he alluded to — hardy miners in mazelike tunnels with picks and shovels — have steadily become vestiges of the past. …
Reprinted from The New York Times by Linda Qiu on March 28, 2017.
In his first major move to undo President Barack Obama's climate change policies, President Trump declared Tuesday the beginning of a "new era in American energy and production and job creation."
Here is an assessment of his claims about energy production and jobs.
Trump said his executive order would pave the way for energy independence.
"First, today's energy independence action calls for an immediate re-evaluation of the so-called Clean Power Plan."
This is misleading. Trump's executive order is the start of the process to withdraw the Clean Power Plan, Obama's signature rule that regulates carbon emissions from power plants. …