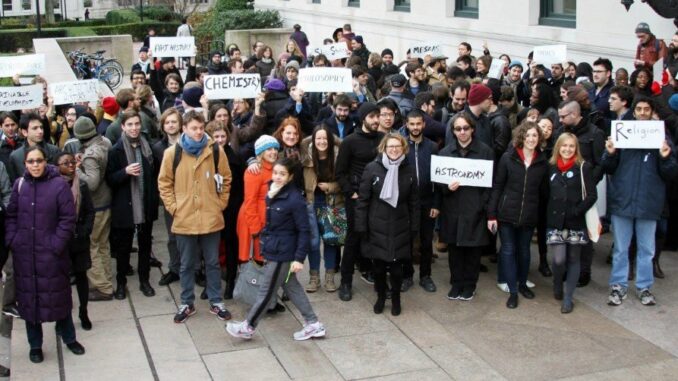 Reprinted from The New York Times by Elizabeth Harris on December 9, 2016.
Graduate students at Columbia University voted to unionize this week, the group announced on Friday. The union will be the first to represent graduate students since the National Labor Relations Board ruled in August that students who work as teaching and research assistants have a federal right to unionize.
The vote to unionize was 1,602 to 623, according to the United Automobile Workers, which will now represent some 3,500 Columbia graduate students.
Olga Brudastova, a graduate student and teaching assistant in the university's civil engineering and engineering mechanics department, said she decided to join the organizing effort after she was paid late for both of her first two semesters teaching. …