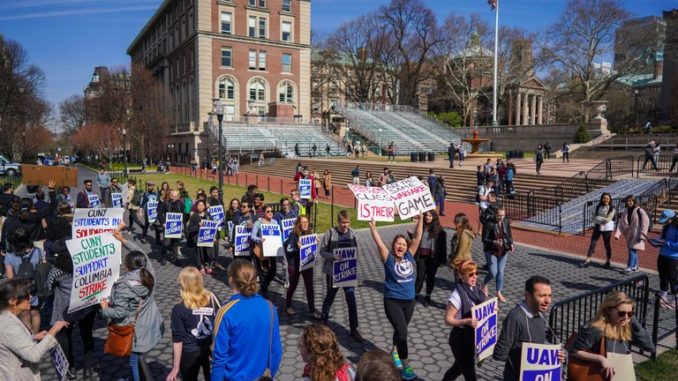 Reprinted from The New York Times by David Chen on April 24, 2018.
Dozens of graduate students at Columbia University walked out of classrooms and research labs on Tuesday morning to press home their right to unionize, in a one-week strike timed for high impact.
With classes scheduled to end on April 30, the strike comes at the busiest time of the year, as students gear up for finals, professors wrap up their classes — many taught with the help of graduate teaching assistants who also grade papers and projects — and the campus prepares for commencement.
The strike comes almost a year and a half after Columbia's graduate students voted overwhelmingly to unionize with the United Automobile Workers. But the students contend that they have been stymied time and again by an administration that doesn't like the results of the vote and now says that it won't bargain with the students. …