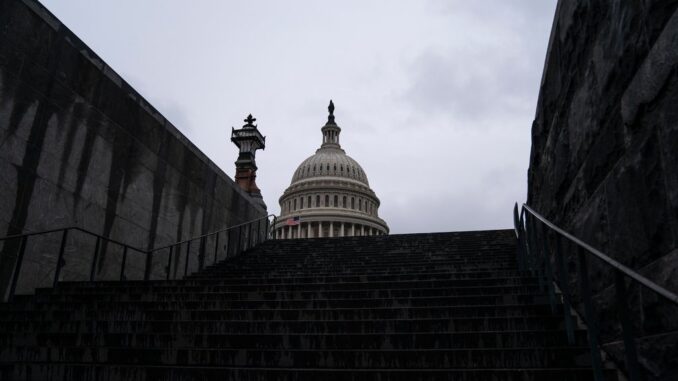 Reprinted from an IATSE press release by Jonas Loeb on March 27, 2020.
In its latest response to the novel coronavirus (COVID-19) crisis, Congress has passed a third package of emergency relief legislation, the Coronavirus Aid, Relief, and Economic Security "CARES" Act. This bill will provide tangible and immediate economic relief for entertainment workers across the United States, many of whom found themselves out of work overnight due to COVID-19 related cancellations across all sectors of the entertainment industry.
Entertainment freelance, or gig, workers who expected to work for a day, week, month, or season on a production are now without planned wages and benefits indefinitely. Current state unemployment insurance benefits tend to be insufficient for entertainment workers, and many are not eligible for the paid leave expansion in the newly passed Families First Coronavirus Response Act because of the unique nature of freelance work.
IATSE members and allies sent over 107,000 letters to Congress urging lawmakers to include displaced entertainment workers in the next legislative relief package, and our voices were heard. IATSE commends Congress for expanding access to economic support for loss of work related to COVID-19. …
IATSE 'CARES' Launched to Assist Elderly and Disabled Members During COVID-19 Crisis
Reprinted from Deadline Hollywood by David Robb on March 27, 2020.
IATSE has created an assistance program called IATSE C.A.R.E.S. to provide support to the union's most at-risk, elderly or disabled members during the coronavirus crisis. A joint effort by the union's Young Workers Committee and its Disaster Response Committee, the new IATSE Coronavirus Active Response and Engagement Service is a buddy system where members in need may sign up to have a volunteer check in with them as often as they choose.
"We have also created a safe and free delivery system which connects trained and healthy IATSE Young Worker volunteers with older IATSE members in need," the union said. "Members in need may request supplies, groceries, or whatever else they may need, and another IATSE member will bring it to their doorstep through our volunteer database."
To volunteer or receive assistance, click here.
Representative Adam Schiff: Coronavirus Relief Bill 'Will Hopefully Help Entertainment Industry Workers Get Through Some of the Hardships to Come'
Reprinted from Deadline Hollywood by Ted Johnson on March 27, 2020.
Representative Adam Schiff (D-CA) said that the $2 trillion coronavirus relief legislation, signed by President Donald Trump into law on Friday, "will hopefully help entertainment industry workers get through some of the hardships to come."
"I think we were very fortunate to get this language in the bill that does cover most of the entertainment industry workers who are freelancers, or who go from contract to contract, or just had a contract but it was canceled, or was about to start a show but the show was canceled or at least their continued work on it was postponed," he told Deadline.
The legislation expands the scope of unemployment benefits beyond those who have had traditional employer-employee relationships. Now freelancers, gig workers and independent contractors will be eligible for emergency coronavirus employment benefits for up to four months. The benefits also will be retroactive to January 27, and the legislation increases the size of the unemployment checks by $600 per week. …
Hollywood Industry Unions Laud Congress for Passage of $2 Trillion Coronavirus Relief Bill
Reprinted from Deadline Hollywood by David Robb on March 27, 2020.
Entertainment industry union leaders are applauding Congress for today's passage of the $2 trillion coronavirus stimulus bill, part of which expands key benefits for hundreds of thousands of industry workers who have lost jobs because of the coronavirus shutdown of film, TV and theater productions across the country.
The CARES Act, which President Donald Trump signed today, expands access to unemployment benefits for many of the industry's suddenly employed workers, and adds an extra $600 a week on top of their regular state unemployment benefits for four months, as well as $1,200 in direct payments to most taxpayers. …
IATSE
The union, whose members have lost more than 120,000 jobs because of the coronavirus shutdown, said that "Entertainment workers will now receive economic support to help make up for the income lost due to cancelled or postponed work, and that money will soon be in the hands of working families. "However, our work is not done – the crisis continues and so does the fight. The IATSE remains focused on ensuring that subsequent COVID-19 relief legislation includes pension relief, access to affordable healthcare, and economic support for the entertainment industry to put people back to work. We also stand in solidarity with our brothers, sisters, and kin on the front lines of this coronavirus pandemic and call for increased safety and protections as they seek to help others. We look forward to the day when entertainment workers can start helping the country heal, but we must first mitigate this public health crisis and ensure we sustain working people until they can safely return to work." …