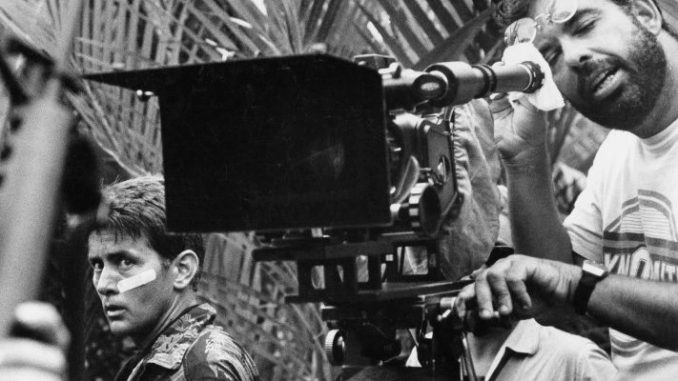 Reprinted from Deadline Hollywood by Mike Fleming Jr on May 13, 2019.
"He was one of the defining voices of the auteur '70s, having made some of the greatest and most ambitious films ever attempted," writes Mike Fleming in Deadline Hollywood. "The films included The Godfather trilogy, Apocalypse Now and The Conversation. His penchant for risking himself personally to make those films, and the fortunes he won and lost along the way, makes him the quintessential disruptor's disruptor.
"And now, Francis Ford Coppola is at it again. Days before he turned 80 last month—when he would be fêted by family and contemporaries including George Lucas, Martin Scorsese and William Friedkin on the picturesque grounds of the Inglenook winery that finally made him impossibly wealthy—a dramatically slimmed-down Coppola detailed for Deadline his determination to write another chapter, with news that will hit the palate of cinephiles like one of his fine Cabernets. Coppola is ready to make big scale films again. He says he has never been short of energy, but to ready himself to carry out his plans, Coppola spent four months in a weight loss clinic and is down 64 pounds.
"Rather than a renaissance, what Coppola is planning comes closer to the conclusion of The Godfather, when Michael Corleone settled scores with the heads of the rival five mob families and plotted the family's future in Las Vegas. Coppola is not only looking forward, he's also re-cutting past films that didn't sit right with him at the time, for one reason or other. …