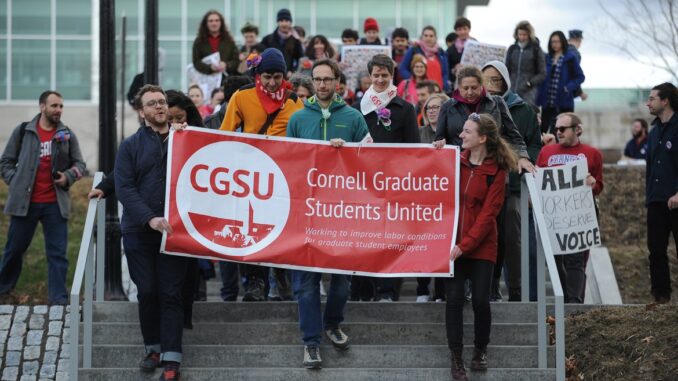 Reprinted from The Cornell Daily Sun by BreAnne Fleer on February 6, 2017.
Cornell Graduate Students United plans to file an objection to the University's conduct surrounding the graduate student union recognition election held last March.
Jaron Kent-Dobias grad, CGSU communications and outreach chair, told The Sun that CGSU's membership "pretty decisively chose not to accept the University's offered settlements" in a referendum vote, nearly one year after the results of the election were determined too close to call.
Michaela Brangan grad, former member of the Union Management Committee, previously told The Sun that the referendum would present CGSU members with three options: filing objections with the arbitrator, accepting the University's settlement of negotiations or accepting the results of the election. The referendum, which was slated to begin in October, concluded on Friday, January 26, Kent-Dobias said. …