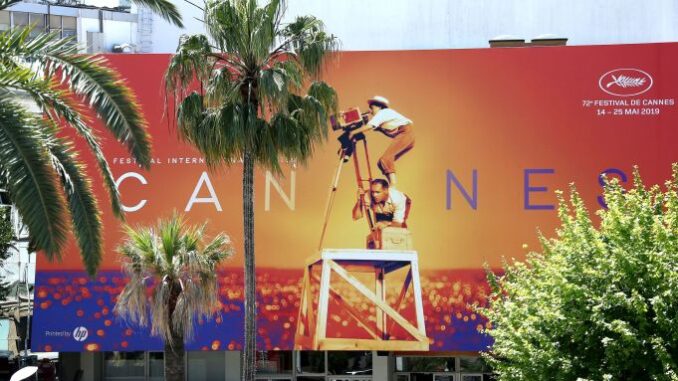 Reprinted from Deadline Hollywood by Alex Ritman on March 6, 2020.
With the growing coronavirus epidemic leading to the cancellation or postponement of numerous film festivals and events, as well as the release of major blockbusters such as No Time to Die, eyes have turned to the Cannes Film Festival as potentially becoming the biggest casualty of the unfolding situation.
But on Friday organizers sent out a defiant PR message aimed at countering any major industry withdrawal from the world's most prestigious film festival, in which they claimed accreditation to the 2020 event, due to take place May 12-23, were continuing at an "intensive pace" and had actually risen 9 percent year-on-year.
Organizers also asserted that the official selection would be unveiled by festival director Thierry Fremaux on April 16 at 11 a.m. CET, at the UGC Normandie cinema in Paris.
The announcement came out just two days after organizers of MIPTV, due to kick of in Cannes later this month, pulled the plug on this year's event over coronavirus concerns and French authorities extended a ban on gatherings of more than 5,000 people in confined spaces to May 31. …
Coronavirus: Cannes Gives Update on Status of 2020 Festival Following MIPTV Cancellation
Reprinted from Deadline Hollywood by Andreas Wiseman on March 5, 2020.
The Cannes Film Festival has issued an update on its 2020 status following Wednesday's cancellation of MIPTV due to the coronavirus.
The festival and market told us in an official statement this morning, "We understand the concern that has been expressed following the postponement of Cannes Series and the cancellation of MIPTV, but as of today nothing indicates that the Cannes Film Festival will not take place. The Cannes Film Festival staff, Thierry Frémaux and the selection committee are all currently working on the organization of the event."
MipTV was scheduled to take place in Cannes from March 30-April 2, while the film festival and adjoining market are slated for May 12-23. The lineup press conference remains scheduled for April 16 in Paris. …
SXSW Canceled Due to Coronavirus Outbreak
Reprinted from Deadline Hollywood by Natalie Jarvey and Trilby Beresford on March 6, 2020.
SXSW has been canceled due to concerns surrounding the coronavirus outbreak, Austin, Texas, Mayor Steve Adler announced during a press conference Friday afternoon.
The annual event, which brings together the film, interactive media and music industries, was previously scheduled to take place between March 13 and 22 in the city.
Adler said he had declared a "local disaster in the city" that had effectively canceled SXSW. He added that the decision had been made based on the recommendation of Austin's public heath officer and director of public health given the size and nature of the event, which often features concerts where people are in close contact. Travis County, where Austin is located, does not have a confirmed case of the virus, known as COVID-19.
SXSW organizers confirmed the cancellation in a statement on the event website, writing, "SXSW will faithfully follow the City's directions." …