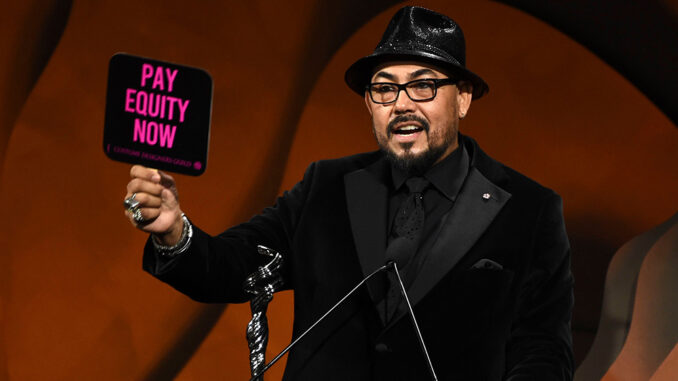 Reprinted from Variety by Jazz Tangcay on February 6, 2020.
Costume designers have been fighting for pay equity for years, gearing up for their 2021 contract negotiations by establishing a committee highlighting the difference in pay between the mostly female Costumer Designers Guild and the primarily male membership of the Art Directors Guild Local 800. According to Amy Roth, who designed costumes on Motherless Brooklyn and Madame Secretary, those gender issues are at the heart of the matter.
"As a costume designer, I can definitely say that we are arguing up from these decades-long, outdated scale rates, based on it being considered women's work," Roth tells Variety.
Costume design has been viewed as a traditionally female universe as opposed to production design, a field largely occupied by men and one that typically sees higher pay than costume design.
"Here's the issue," says 
Salvador Perez
, president of the Costume Designers Guild. "Costume designers are 85% women. Production designers are 85% men. We are working for hire. They build. We are two department heads doing what I think is an equal job. But because we are mostly women, we are getting paid less and I think that's something that needs to be addressed as part of this movement." …