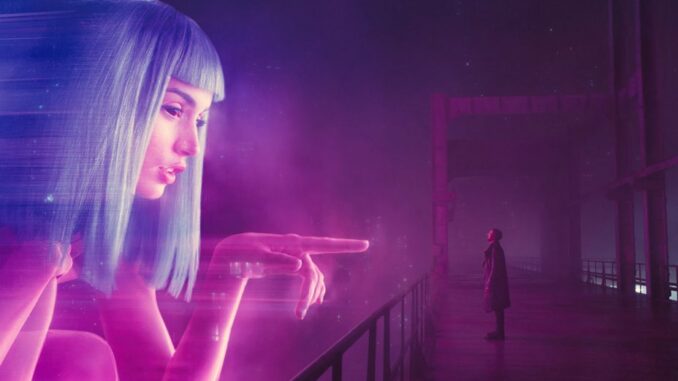 Reprinted from The Hollywood Reporter by Carolyn Giardina on December 12, 2017.
What did it take to immerse audiences in a dystopian future in Denis Villeneuve's Blade Runner 2049? Supervising sound editor and Oscar winner Mark Mangini (Mad Max: Fury Road) talks with The Hollywood Reporter and describes some of the extensive work, from an oppressive Los Angeles to Wallace's Zen-like office. He also raises questions about why sound pros are frequently absent from main title credits.
What was the overall approach to the sound that you discussed with Denis Villeneuve?
One of the interesting ideas and approaches that Denis had was that, and I think it's a pretty fresh idea, sound should start when production starts. And sound can, in fact, inform the edit as it is occurring. And that's not the way movies are traditionally made, but Denis, who is an extremely smart filmmaker, saw the value.
Tell us about creating the sound of Los Angeles in 2049. 
It's overcrowded, it pounds a lot. It's organic and mechanical and not shiny and modern. That was definitely a design aesthetic. I think another aspect to that is this idea that we've gone one level further in Los Angeles in terms of over-crowding and the assemblage of this multicultural society. We want to feel immersed in sound because it creates this sense of oppression — that you just couldn't escape people and advertisements. We're crowding your space. …