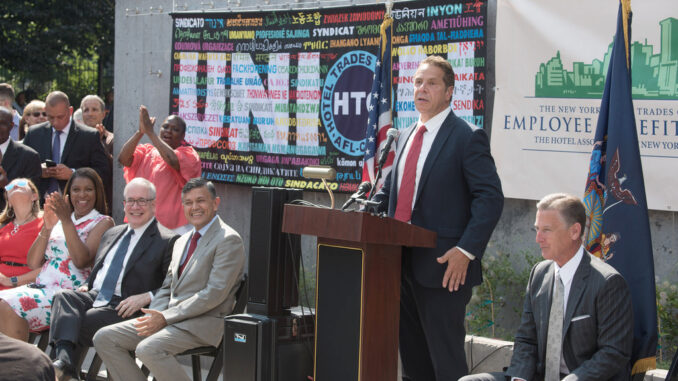 Reprinted from North Country Public Radio by Karen DeWitt on July 21, 2017.
New York Governor Andrew Cuomo continues to speak out about national issues, taking on the Republican-controlled Congress, and, by association, President Donald Trump.
Thursday at new health care clinic in New York City, Cuomo defined the conflict over changing the health care laws in Washington as a class struggle, saying it's all about the rich versus the rest.
"Make no mistake. The rich are always going to have the best health care system in the world," Cuomo said. "What they're trying to decide is what's the health care for the rest of us."
Cuomo says Republicans who lead Congress don't want to subsidize health care so that the middle class, working class and poor can also have access to good quality care. The Congressional Budget Office says plans to repeal and replace the Affordable Care Act, will leave 22 million Americans without health insurance, and around 2 million in New York, including seniors, veterans and the disabled. …