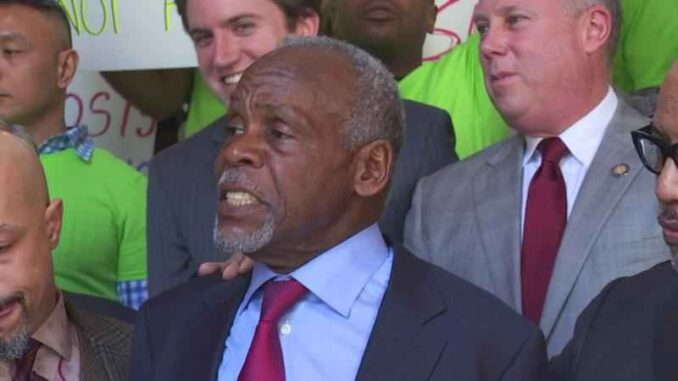 Reprinted from The San Diego Union-Tribune by David Klepper on March 6, 2018.
Danny Glover was shouted down at a rally for Airbnb hosts in the New York state Capitol Tuesday when activists working on behalf of a union for hotel workers infiltrated the event and began heckling the 71-year-old actor.
Glover had just begun speaking at the event when the protesters began yelling over him, accusing the longtime liberal activist of betraying minorities and the poor by working as a paid adviser to Airbnb. Hecklers said the effort was organized by the Hotel Trades Council, a leading opponent of Airbnb.
"You used to be on the right side!" one yelled.
Glover, the star of the Lethal Weapon series, tried to continue his remarks but left the rally as the shouting continued. He later told The Associated Press that he supports Airbnb because it provides everyday people with a technologically innovative way to make ends meet in cities that only grow more expensive. …