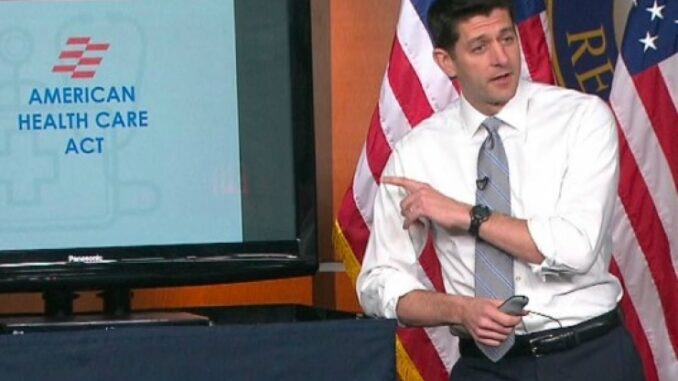 Reprinted from Common Dreams by Deirdre Fulton on March 15, 2017.
Republicans have spun a lot of stories in their desperate attempt to sell the repeal of the Affordable Care Act (ACA), or Obamacare—and among their favorites is the narrative that the law is "imploding," in a "death spiral," or otherwise doomed to fail.
There are two problems with that argument. First of all, Obamacare is not, in fact, "collapsing." And secondly, to the extent the ACA is experiencing problems, much of the blame can be placed directly at the feet of Republicans and the insurance companies to whom they are beholden.
The Congressional Budget Office (CBO) analysis released this week on the GOP's replacement plan, the American Healthcare Act (AHCA), further exposes the "death spiral" talking point as a myth: "According to the budget office," The New York Times wrote Wednesday, "the Obamacare markets will remain stable over the long run, if there are no significant changes."
"Growing evidence suggests that the markets, despite their problems, are far from collapse," continued Times reporters Reed Abelson and Margot Sanger-Katz. "Because of how the current subsidies work, people were generally shielded from this year's higher prices, and enrollment has remained steady. Several recent analyses argue that this year's increase was a market correction, and that a smoother market would follow in the years ahead." …