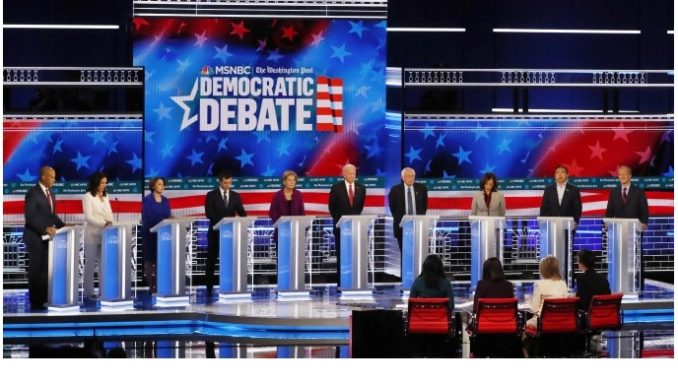 Reprinted from Vox by Emily Stewart on December 17, 2019.
The Democratic debate on Thursday, December 19, appears to be on after a labor dispute at Loyola Marymount University in Los Angeles, where the event is set to be held, has landed on a tentative solution. Democratic candidates had threatened to skip the debate and refuse to cross a picket line at the venue.
Unite Here Local 11, a union representing about 150 cooks, dishwashers, and cashiers, said in a statement Tuesday morning that it secured a tentative contract agreement with on-campus food service provider Sodexo on Monday. According to Politico, the union said talks began in March but stalled in November. Unite Here credited Democratic National Committee and Chair Tom Perez for helping to broker the deal, which includes a 25 percent increase in compensation, a 50 percent drop in health care costs, and an increase in job security.
"I am thrilled that we were able to reach an agreement, and that the candidate debate can continue as scheduled," said Angela Fisher, a prep cook at Loyola Marymount University, in a statement released by the union. "I want to thank the Democratic candidates who stood with us and the Democratic party that helped us win." …