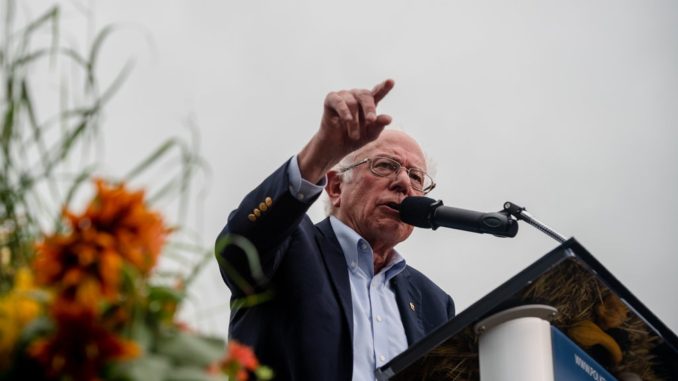 Reprinted from The New York Times by Noam Scheiber on October 11, 2019.
When Bernie Sanders ran for president in 2016, his campaign was strikingly pro-labor. He proposed a $15-an-hour minimum wage, which was much further than most mainstream Democrats, including Hillary Clinton, were willing to go. He denounced a trans-Pacific trade deal that was anathema to many unions. He endorsed an organizing method, known as card check, that would allow workers to unionize without holding a secret-ballot election.
Yet by the standards of the race for the 2020 Democratic nomination, the Bernie Sanders of four years ago was something of a piker. At least half the candidates who will appear in next week's presidential debate — including Sanders — have labor platforms that are more ambitious than his 2016 version.
Several candidates have pledged to ban noncompete agreements, which hold down wages for workers, and mandatory-arbitration clauses, which prohibit lawsuits against employers. They would effectively require many companies to treat independent contractors as employees, making the workers eligible for the minimum wage and unemployment insurance. They would enact a number of measures that would help workers unionize and strike, like allowing them to lead boycotts of an employer's customers, which is currently illegal.
"For the first time we see really robust agendas in labor and employment policy that are about unions and also about really high labor standards," said Lawrence Mishel, the former president of the Economic Policy Institute, a liberal think tank. "Politicians have been willing to say some of this stuff, but they haven't been public about it."
Perhaps the most ambitious proposal is an idea known as sectoral bargaining, in which workers would bargain with employers on an industrywide basis rather than employer by employer. …