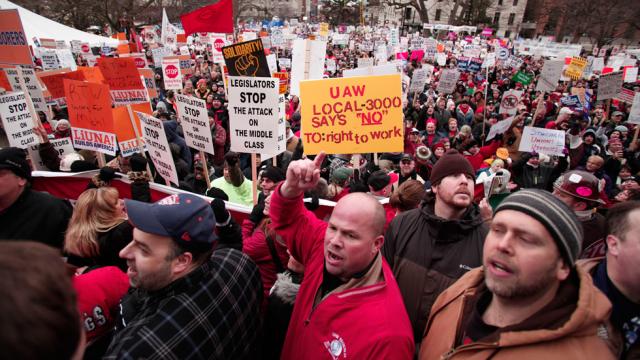 Reprinted from The Hill by James Feigenbaum, Alexander Hertel-Fernandez and Vanessa Williamson on August 14, 2018.
On August 7, union leaders celebrated as Missourians overwhelming voted to overturn a Republican-backed state law to institute "right-to-work," a misleadingly-named policy that undercuts union fundraising by letting workers avoid paying fees for union-provided workplace benefits.
After decades of union defeats, this victory could be a critical one for organized labor and for the Democratic Party.
Recent years have seen a concerted campaign to reduce union power. A spate of laws similar to the Missouri legislation have passed in states with strong union traditions, including Michigan, Wisconsin and West Virginia. …