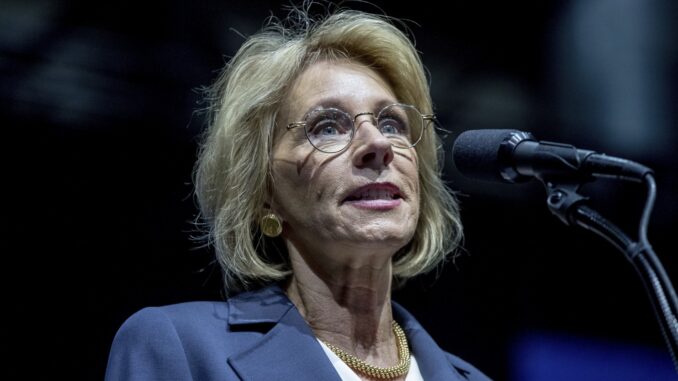 Reprinted from The Washington Post by Danielle Douglas-Gabriel on January 17, 2017.
Education Secretary nominee Betsy DeVos and her husband have extensive financial holdings through their private investment and management firm, RDV Corporation. The firm, where DeVos once served as director, has financed real estate acquisitions, telecom companies and online charter schools, among other things. But one particular deal is creating concern on Capitol Hill.
RDV is affiliated with LMF WF Portfolio, a limited liability corporation listed in regulatory filings as one of several firms involved in a $147 million loan to Performant Financial Corp., a debt collection agency in business with the Education Department.
Twenty-three percent of Performant's revenue is directly tied to its dealings with the Education Department, which awarded the company 14 contracts worth more than $20 million in 2016, according to regulatory filings and government documents. The company lost out on a recent contract bid with the department and is now protesting the decision with the Government Accountability Office, which can dismiss the dispute if the department reverses course.
If confirmed as secretary, DeVos would be in a position to influence the award of debt collection, servicing and recovery contracts, in addition to the oversight and monitoring of the contracts. She would also have the authority to revise payments and fees to contractors for rehabilitating past-due debt — all of which has Senate Democrats concerned. …