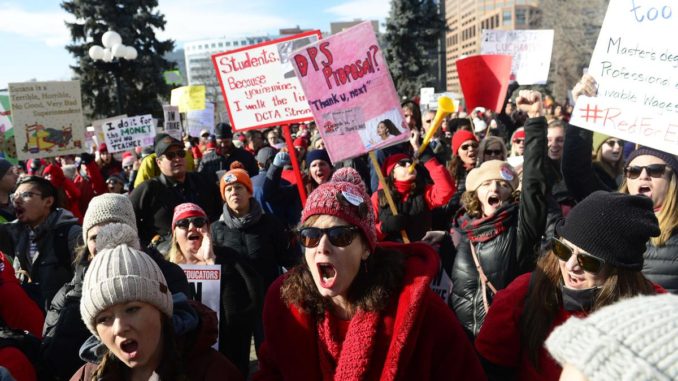 Reprinted from ABC WPVI-TV by Bill Hutchinson on February 13, 2019.
A marathon bargaining session moved Denver teachers and the school district "closer" to an agreement to end a strike by thousands of educators.
As the strike entered its third day Wednesday, the president of the Denver Classroom Teachers Association and the superintendent of the city's public school district released a joint statement reporting progress in the negotiations.
"We exchanged proposals that are moving us closer and are hopeful that we will get to an agreement soon," reads the statement by union president Henry Roman and schools Superintendent Susana Cordova. "However, we need a little more time to resolve the outstanding issues."
Both sides headed back to the bargaining table Wednesday after a 12-hour negotiating session Tuesday.
Union officials say about 3,700 educators are participating in the strike, or about 86 percent of the teachers in the district's 160 schools. …