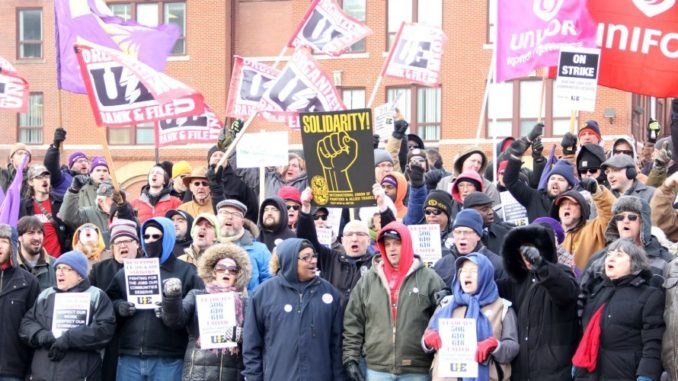 Reprinted from Common Dreams by Jake Johnson on August 29, 2019.
Just ahead of the 125th anniversary of the creation of Labor Day as a national holiday, a Gallup poll published Wednesday showed support for unions among the American public is at a near 50-year high despite the best efforts of corporations and right-wing politicians.
The Gallup survey found that 64 percent of Americans approve of unions, up 16 percent from 2009.
"The current 64 percent reading is one of the highest union approval ratings Gallup has recorded over the past 50 years," the polling organization noted, "topped only in March 1999 (66 percent), August 1999 (65 percent), and August 2003 (65 percent) surveys." …