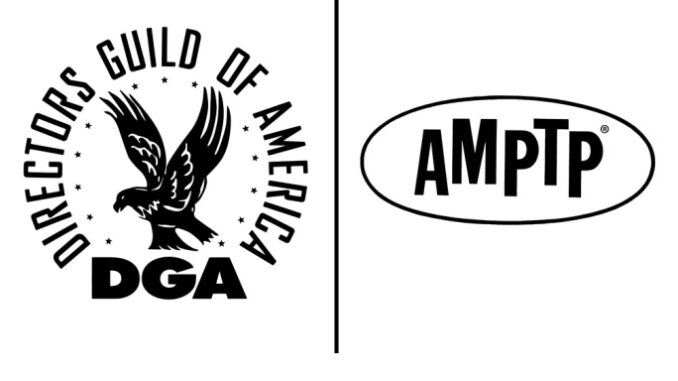 Reprinted from Deadline Hollywood by David Robb on March 7, 2020.
The Directors Guild of America's national board voted unanimously on Saturday to approve a new three-year film and TV contract that includes substantial gains in streaming residuals, and to recommend its ratification to the guild's membership.
"The future is what drives us, and that's what you see in this agreement," said DGA president Thomas Schlamme. "As the streaming sea change we anticipated for so long is now overhauling the industry, and new services continue to enter the market, this pivotal deal boosting streaming residuals beyond traditional TV levels is a major victory for our members thanks to our negotiations co-chairs Jon Avnet and Todd Holland, and our fearless chief negotiator national executive director Russ Hollander.
"This was an incredibly complex negotiation, but we were well prepared thanks to what we as directors do best: extensive planning, research and preparation. Our over 80-member negotiations committee and our professional DGA staff synthesized massive amounts of data, analysis and member feedback to make these substantial gains a reality."
The guild said, "As streaming continues to overtake other forms of distribution and expand in scope, the DGA's negotiations priorities were again focused squarely on SVOD. Just since 2016, the number of made-for-SVOD episodes has nearly doubled, and that's before taking into account the new wave of major streaming services being launched including Disney+, HBO Max, Apple TV+, and Peacock."
Highlights of the new agreement include …
DGA Reaches Tentative Deal on New Film and TV Contract
Reprinted from Deadline Hollywood by David Robb on March 5, 2020.
The DGA said Thursday it has reached a tentative agreement on terms for a new three-year film and TV contract. The talks with management's AMPTP, which began on February 10, concluded Wednesday.
Neither side offered any details, but the guild said that they would be provided after the agreement has been submitted to the guild's National Board for approval at a special board meeting scheduled for Saturday.
Negotiations were led by Negotiations Committee co-chairs Jon Avnet and Todd Holland, and the Guild's chief negotiator, National Executive Director Russell Hollander.
The DGA's current contracts expire on June 30. …
DGA Strikes Deal with Studios in First Wave of Hollywood Union Talks
Reprinted from The Los Angeles Times by Anousha Sakoui on March 5, 2020.
… The proposed contract includes improvements in minimum salaries and streaming residuals. It would narrow the pay gap between shows aired on premium pay TV channels and those distributed on such digital platforms as Netflix, Amazon and Apple, said a person familiar with the matter who was not authorized to comment. …
How the New DGA Deal Foreshadows WGA, SAG-AFTRA Talks
Reprinted from Variety by Cynthia Littleton on March 11, 2020.
The major studios have made their first big move in the 2020 cycle of labor negotiations with Hollywood unions. Now, the industry is waiting to see how that opening bid plays with the two unions that could be hot zones of volatility later this year: the Writers Guild of America and SAG-AFTRA.
The Directors Guild of America unveiled March 7 the terms of a new three-year master film and TV contract with the Alliance of Motion Picture and Television Producers, the bargaining unit for Hollywood's major producers.
The good news is that the studios appear to be attuned to the need to deliver a significant increase in streaming residuals, a festering source of frustration for many creatives. The bad news is that the focus of the AMPTP's residual-sweetening offer may be too narrow to stave off clenched fists and picket signs — especially as macro-economic conditions have taken a sharp turn for the worse with coronavirus fears tanking global equities markets — as AMPTP negotiators prepare to dig in for the next round of talks. The WGA West and WGA East are set to begin talks with the AMPTP on March 23 against a May 1 contract expiration deadline. As always, the AMPTP adheres to pattern bargaining, which means that the DGA pact will set the basic template for new contracts with WGA and SAG-AFTRA. …